April 2023

Morgane Rouet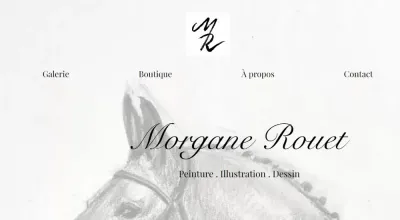 Morgane came to Brittany from Gironde and after spending a while in Lorient etc, finally found Plourac'h and has been here for a months. She creates the portraits from photographs and loves working with horses: Impressive.
If you would like any work created she would be very willing to talk to you.

Morgane adds to the growingnumber of musicians in the village - maybe we have enough for our own orchestra to go with the choir?

On 23rd April, ther will be a Fest Deiz with many of our local musicians.
Caroline MacAvoy is associated with an exhibition of art works - All in Good Time - at Morlaix from 1st April until 24th June.
Pierre Le Bigault bike race will take place on Saturday 24th June. While it will not go through the village some of surronding routes will be blocked.