Chrismas market...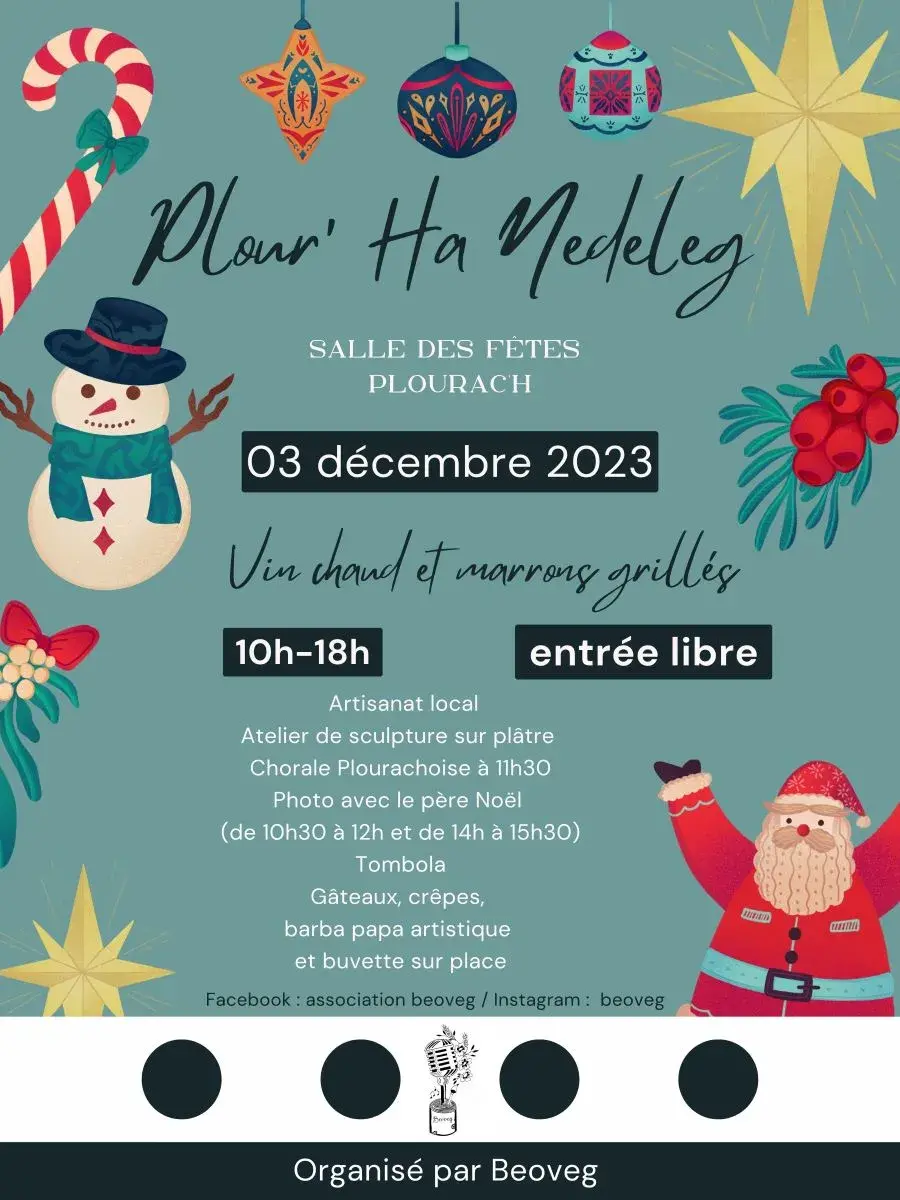 Chrismas market...
On Sun 03 dec 2023 from 10:00 at 18:00
Salle T. Le Men
1 rue de la mairie, 22160 Plourac'h . .
Some of the exhibitors present.
- Armand Madec de Plourac'h: Nature and environmental photography. Website
- Marina Urvoaz from Plourac'h: Sale of VICTORIA costume jewellery.
- Gabrielle Galeine from Plourac'h: Hand-knitted woollen articles. Website
- Nicholas Riley from Plourac'h: Handmade wooden items.
- Stephanie Dauphin from Plourac'h: Haberdashery Petit Bouton 22. Website
- Morgane Rouet from Plourac'h: Portraits, Illustration, Painting, Animal drawings. Website
- Margot Lasalle from Plourac'h: Stone sculptor. Discovery workshop on plaster for children.
- Charlène and her partner: Paintings.
- Morgane LeBlanc: Saint M'Hervé (35): Organic donkey milk producer. Website
- Nicole Tourel: Association loisir détente de Carnoët; Embroidery, various handmade objects.
- Gaetan Guillou from Bolazec: Arôme du terroir - Wine merchant.