A stroll...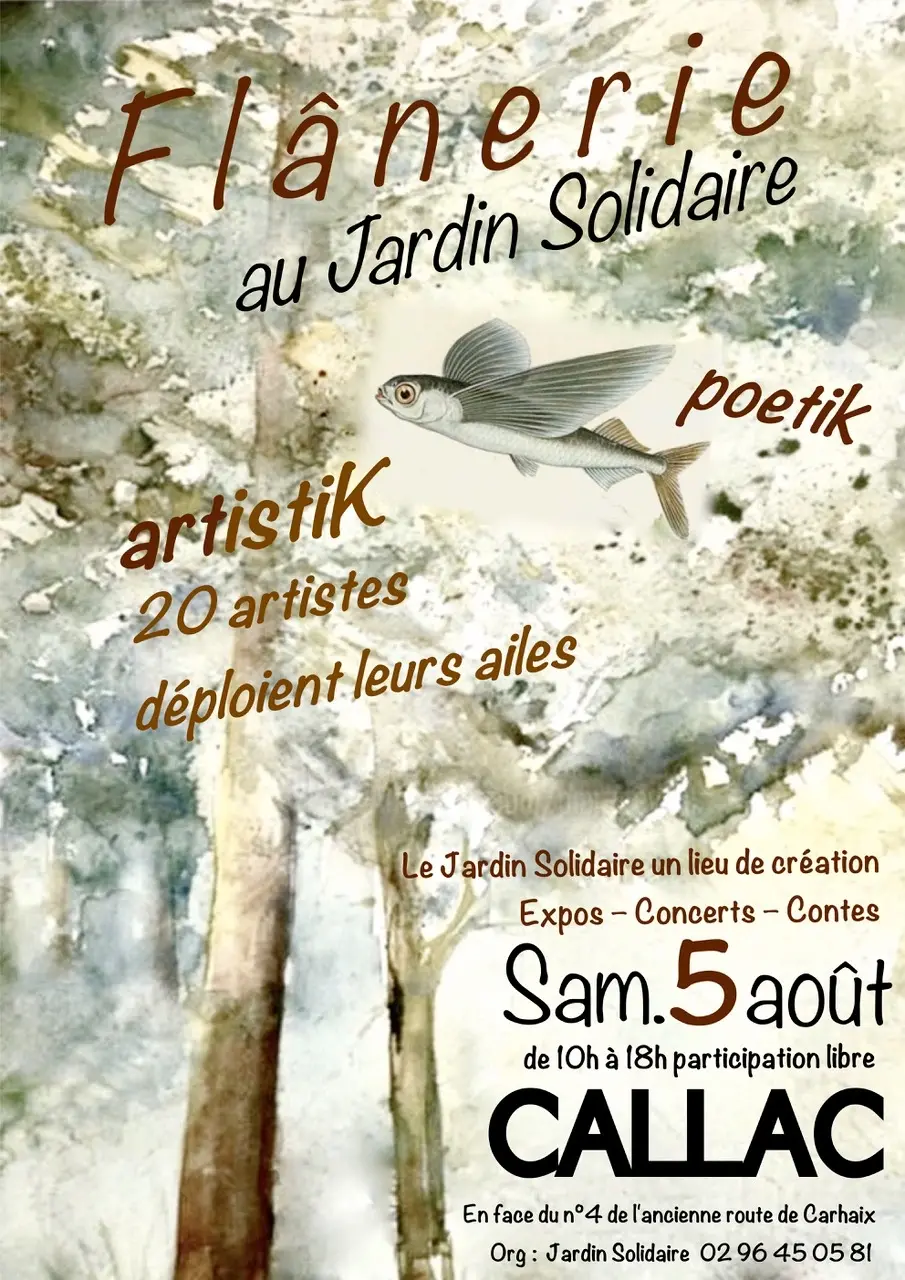 A stroll...
On Sat 05 august 2023 from 10:00 at 18:00
... through the solidary garden.
Solidary garden
Ancient road of Carhaix In front of N°4, 22160 Callac
An open-air creative space welcoming around twenty artists from near and far.
- 10am to 6pm: Art trail
- 11am: Singing and flute with Joëlle and Claude.
- 2.30pm: Brazillian music and Jazz with Estelle and Guillaume.
- 4pm: Syrian tales with Anne-Sophie.
- 5pm: Oriental music with Hafid and Yasser.
Throughout the day, musical interludes with Lou on violin.
Refreshment and snack on site.