Village Festivities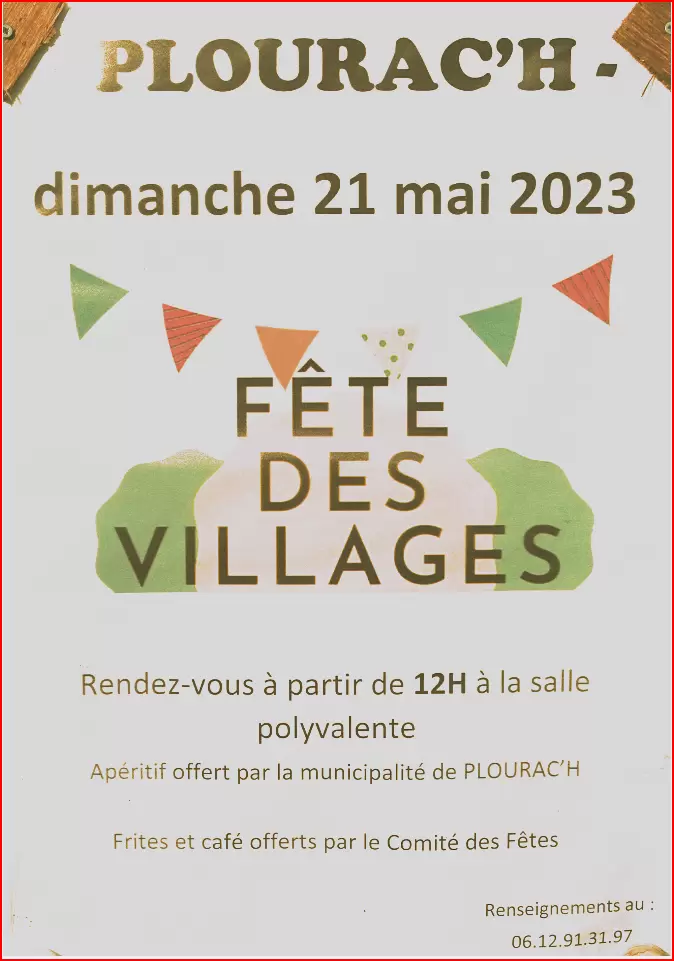 Village Festivities
On Sun 21 may 2023 from 11:00 at 19:00
Salle Théophile Le Men
22160 Plourac'h
The "Comité des fêtes" warmly invites you to the village festivities.
As usual, everyone brings a dish and a drink to share.
the "Mairie" provides the aperitif, the "Comité des fêtes" the Frennch fries and the coffee.
A barbecue will be available for your grills.
Good humour and conviviality are essential.
Don't hesitate to talk about it around you...
Activities planned in 2023 Here.
Happy participants 2022